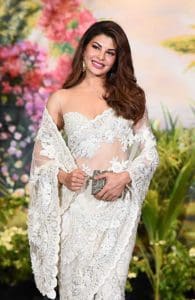 Actress Jacqueline Fernandez will travel to flood-affected areas in Kerala and volunteer to build homes with NGO Habitat for Humanity India. In a bid to rebuild Kerala after the massive floods, which devastated the state in August, Habitat for Humanity India is launching the second edition of Jacqueline Builds, a unique campaign featuring the actress. It will take place in December, with a focus on rebuilding homes that were fully or partially damaged by the floods.
Jacqueline will also urge fans to come together to rebuild Kerala. "The recent flood in Kerala has severely affected thousands of families and damaged homes. This is the time when the people in Kerala need our wholehearted support to bring life back on track. That's the reason why I will be coming to Kerala – to reconstruct homes, rebuild lives. I am looking forward to meeting people in Kerala and working with the volunteers there," the Sri Lankan beauty said in a statement.
Noble gesture
In the first phase of the relief operations, the NGO provided First Responders' Kit, Humanitarian Aid Kit and bottled drinking water to 93,889 families. In the second and third phase, Habitat for Humanity India will be constructing and repairing homes for 6,000 flood-affected families in Pathanamthitta, Allepey, Kottayam, Idukki, Ernakulam, Thrissur, Palakkad and Wayanad.
"With Jacqueline Builds, we would like to intensify our efforts to build homes for the affected people in those regions," said Rajan Samuel, Managing Director, Habitat for Humanity India.
"We are thankful to Jacqueline for agreeing to be a part of the mission to rebuild Kerala. Previously with Jacqueline Builds, she helped us in reaching out to celebrities like Amitabh Bachchan and Hrithik Roshan to help flood-affected families in Tamil Nadu," Samuel added. — IANS